Finance
World & Business -
Finance
Friday, 18 January 2013 14:24
Given the current economic situation, saving has become a necessity rather than a choice. It is therefore important that we know how to save without having to compromise on quality.
One way you can stay and we can go out sometime in the crisis is based on job creation, and if you can not create, you can at least maintain existing ones. For this reason, among others, is so important that we know how to save.
One of the most beneficial ways to save for any business is to reduce fixed costs we have monthly, and what better way to decrease that saving some of them.
To this end HP has released two new printers that allow us to save up to 50% on cost per page and reduce energy costs involved in having them running.
The new printers HP Officejet Pro 8600A HP Officejet Pro eAiO and eAiO 8600A Plus are designed for those seeking independent professional team in a high quality picture assuming minimum costs.
A portion of the margin we achieve on savings, these teams have a variety of features that allow us to improve our productivity, saving costs and time. The target audience you are targeting these printers consists of professionals micro and small businesses looking for a high quality printing at a lower cost.
Also, in addition to saving advantages they present, both printers can print from anywhere via HP ePrint technology, and can access corporate applications to print the forms. Being able to send and manage tasks from any device iPad, iPhone or iPod using AirPrint.
Both teams use HP 950XL cartridges which allow us to print it up to 2,300 pages, or HP 951XL print up to 1500 pages.
World & Business -
Finance
Tuesday, 15 January 2013 12:17
Many of you already know the benefits of investing with Contracts for Difference ( CFD ), even for those who know not how to invest with these contracts, we bring IG courses.
In order to present the investment through contracts for difference, IG launched during the month of January several classroom courses in Bilbao, Madrid, Pamplona, ​​Barcelona and A Coruña, which I will answer any questions that you may have on this mode of investment.
The main purpose of these courses is to introduce in the financial markets operating through these products, which charge daily more popular in Spain. During the two hours of the seminar, we will discuss the main aspects of CFDs: what they are, what their characteristics and what makes them different from other derivatives, ending with a brief introduction to the IG trading platform so we can see how place an order and operate a CFDs account.
Who provides classroom courses
The classroom courses will be taught by the IG market strategists: Soledad Pellon and Daniel Pingarrón. Both professionals have extensive experience in the financial markets, specifically in operating with CFDs. Besides being collaborators in different economic and media Spanish financial daily consulted on their view of the markets.

How to register
These courses are free, there will only be registered through the form you will find in the following link: Courses CFDs
Details of upcoming courses
Tuesday 15 January 2012 at 19:00. BILBAO. The course will take place at the Hesperia Bilbao, located on Calle Campo Volantín, n º 28.
Wednesday 16 January 2012 at 19:00. MADRID. The course will be conducted in the office of IG in the Paseo de la Castellana, No. 13, 1st right.
Tuesday 22 January 2012 at 19:00. PAMPLONA. The course will be held at the Hotel NH Irena Park.
Wednesday 23 January 2012 at 19:00. BARCELONA. The course will be held at Hotel NH Rallye.
Thursday 24 January 2012 at 19:00. CORUNNA. The course will be held at the Hotel NH Atlantic.
About the company
For those who do not know IG, formerly IG Markets CFDs is the company that offers a greater amount of underlying in Spain. This company has not stopped growing since it began its journey past 2007. Today, the company has consolidated its position as the leading provider of CFDs in the Spanish market.
A classroom courses of which we speak today, we add a wide range of online courses almost every day, through the website www.igmarkets.es
CFDs are a leveraged product, incur a high level of risk and can result in losses that exceed your initial deposit. Make sure you fully understand the risk involved and constantly monitor your investment.
CFDs are a leveraged product, incur a high level of risk and can result in losses that exceed your initial deposit. Make sure you fully understand the risk involved and constantly monitor your investment.
World & Business -
Finance
Friday, 11 January 2013 11:47
Although we take just 10 days of the year, and there are many who want to go cautious closing pending issues. Therefore, although it seems that there is still much to have to do the tax returns of 2013 , it is never wrong to think of the best tax plan for us, thanks to which we can pay less in the statement. If you still do not know which one best suits your needs, in Definanzas we give you the keys to save on the final bill.
Although many associate with the 2013 income tax paid during the year, although, in reality, in the income statement of 2013 does not speak of wages, purchases, investments or deductions that exercise, if we refer to the results that all these activities were during the previous fiscal year.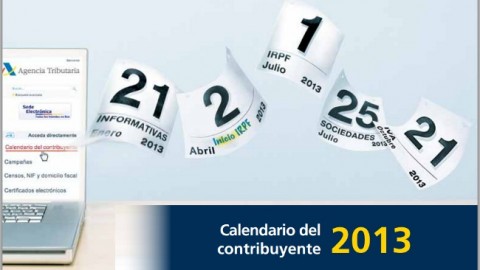 Although it may seem somewhat complex or too convoluted, the tax returns of 2013 can not be done until the fiscal year, usually equal to 12 months consisting of one year is completed. So in 2014 we will be next in the campaign for the 2013 income.
New Car 2013 Campaign
As has been the case in past seasons, the 2013 tax season brings many new features. Since the rise of the personal income tax , with the addition of two new sections to the highest incomes, to additional increase for the remainder of revenue that will take effect in 2012 and 2013. After these adjustments, making income tax table looks like this: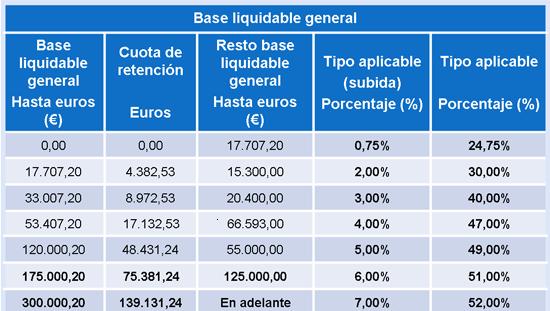 Tax planning
The best way to get the amount you have to pay it as little as possible, planning ahead is the tax that is best suited to our personal situation. Good tax planning is the perfect solution to avoid future regret for not having enough advance.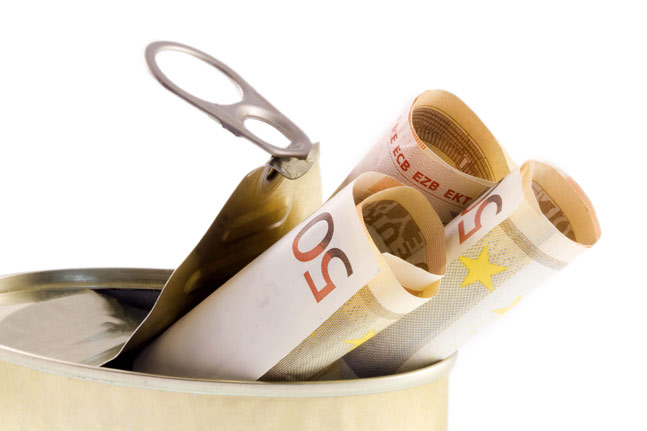 Some of the ways to save and to get smaller amounts to pay the IRS are:
Contributions to pension plans
Renting the residence (reductions for both the lessee and the lessor)
Donations
Birth of children and working mothers
Investing in the residence.
However, given the current state of our money market, it is not surprising that further limited by the government the ability to pay less to the IRS.
Draft 2013 income
The draft income has become the tool currently used by most taxpayers, to the point of becoming an essential part of any income tax. By using this resource we have seen the paperwork at the time of making the declaration have been provided, and get them to expedite the process of the return of income tax for those lucky enough to receive them and not to touch.
Given the short time we have been in 2013, the draft statement of income for this year is not yet available. However, for those who want to go looking at what would be the result of your statement, you count income simulator.
Thus, thanks to the simplified version of the parent program that represents the simulator, all who chose to make the tax declaration on our part, we can go enjoy having these resources.
World & Business -
Finance
Friday, 11 January 2013 10:49
In the economic and employment situation in which we find ourselves, more and more people that are on unemployment or see their labor rights are diminishing.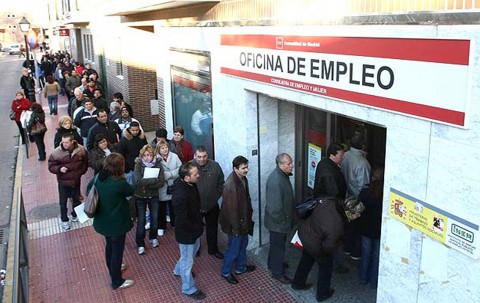 Study by and for the empelo
To find out what the weather is in today's society on the employment situation in which we find ourselves, Millward Brown is an independent consultant, is conducting a study in which you can also participate through an online survey .
This survey is aimed at two audiences, both those who are unemployed but want to get a job, and those who are self-employed and small businesses and need to hire new employees.
The objective of this study is to detect and discover what the needs and concerns of job seekers, as knowing what those of their employers. Thus, if known and may combine both shed light on the current environment.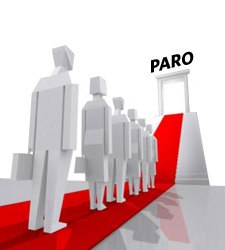 How to participate in the study
To carry out the study has created an online site "By and employment" in which all the people who want it can get into your site and fill in the survey study. The only thing you have to differentiate the survey for the unemployed as it is directed at self.
In order to obtain reliable results and to give an overview of what is happening in Spain right now, we encourage everyone involved to improve the study.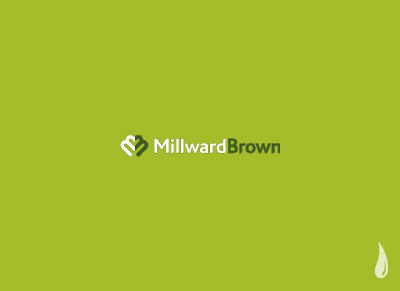 Millward Brown
For those unfamiliar with this independent consulting may know more about it will encourage them to parficipar in the study and determine what the results are better.
It is true that this is not the first time I made a research study, many years, who have been analyzing consumer needs to understand what is the relationship they have with brands and how communication between them, how to improve and how to cope.
Regarding this study, the objective is to know what the job situation in order to find a feasible solution.
<< Start < Prev 1 2 3 4 5 6 7 8

9

10 Next > End >>


Page 9 of 530